The corona virus pandemic has brought much challenge to all aspects of our lives. With this challenge comes increases stress whether you are aware of it or not.
What has happened with me is I have become more conscious of my tinnitus. It is not overwhelming at all, but it has got my attention when usually I do not pay much attention at all to it. It has strengthened my resolve not to be complacent and re-energize my drive to cure myself.
If you have read my blog in the past you will know that I have tried many supplements and decided to cease taking supplements with the purpose of to curing my tinnitus. I do still take supplements, but not for my tinnitus. Currently, my arsenal of supplements is focused on my overall health and immunity.
I have decided to restart taking taurine daily. I took taurine for years at varying dosages from 500 mg to 2-3 g per day. According to many articles online taurine is beneficial in many ways. This time I am planning to more closely monitor my intake and my subjective rating of my tinnitus.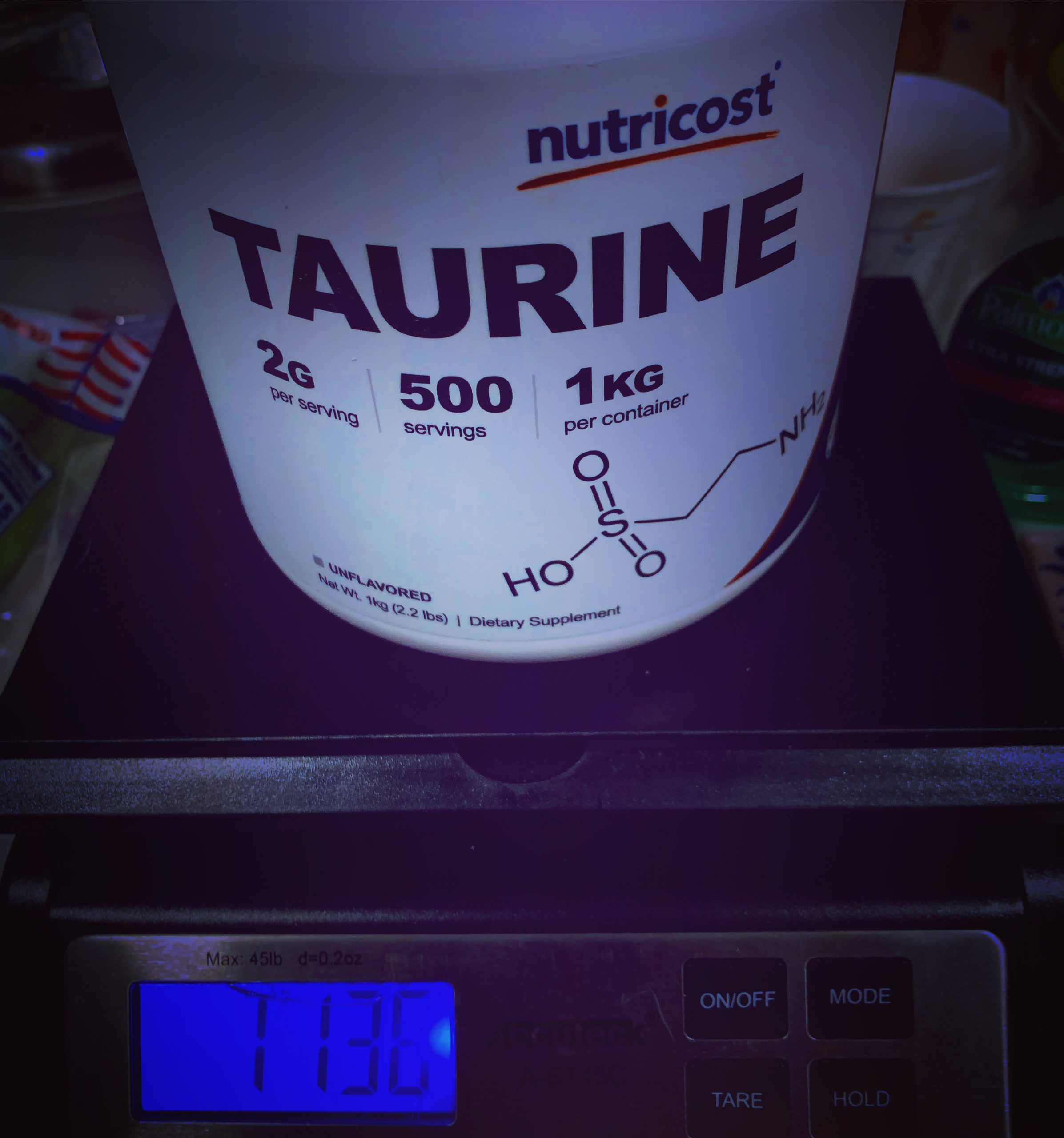 I purchased a kilogram tub of powdered taurine this time vs using capsules. I decided to buy Nutricost taurine after researching the different brands. I made my decision based on quality (from my research), communicating with their service folks, price value, reviews of other Nutricost products on official review sites and prior experience.
I am not downplaying other brands which I use. The Nutricost price value really caught my attention so I spent hours searching the web and reading reviews until I felt comfortable as I am not just spending money, I am spending my time to see if this helps me and I want to use a quality product. I don't have time or money to waste.
I bought it from Amazon.com. This is the product I bought. Please note the link below is an affiliate link which will take you to Amazon.com where you can read more about it. I bought this product on my own. I am serious about curing my tinnitus.
Nutricost Taurine Powder (1KG) – 500 Servings
I will be updating on my progress and you can follow me on Instagram as well.
Please note I am not a doctor or nutritionist. I do not recommend anyone to take supplements. You should consult a board certified medical doctor if you are considering taking taurine or any other supplements as they may affect people in different ways.